360° House Tour Photos for 3D Virtual Tours
Add a "WOW" factor to your listing with a 3D House Tour featuring eye-catching furniture. This 3D virtual tour service is for Virtual Tours or Walkthroughs. We can virtually stage a home with any 360 Degree photos provided. Just supply us with the 360 Degree photos and we will send you back the 3D home tour ready to be put in the 3D home tour software. *Please note: We do not create the 3D home tour, we only Virtually Stage the 360 degree photos provided to us. You will receive the file in 360 degree photo format which will need to be put together by the person who is creating your 3D Virtual Tour.
Sell Properties Faster - Staged homes sell 75% faster
Increase Buyer Interest - 97% of Buyers start looking online
Higher Sale Price - 83% of staged properties sell at or above the asking price
Localized Style Designs - Local MLS data and numerous Style choices
Cost-Effective - Fraction of the cost of traditional staging
House into a Home - Help buyers envision themselves in a space
CONTACT US FOR MORE INFORMATION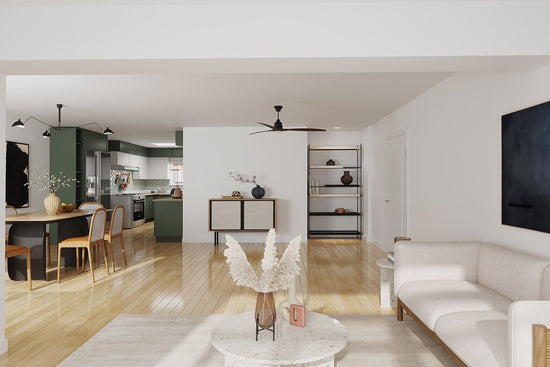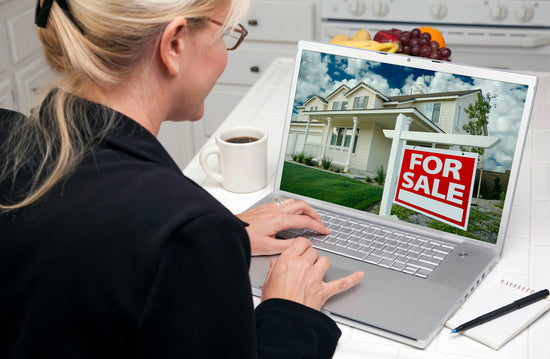 WHAT CAN YOU EXPECT WITH OUR 3D VIRTUAL TOUR PHOTOS?
Virtual Staging Into 3D House Tour
Professional Staging Design
Virtual 360 High Res JPEG Format
Watermarking Option
Removal of all Existing Furniture and Items for a 3D Virtual House Tours
4-7 Day Turnaround Time for Your 3D staging
Download Link of Final Product Emailed to You
Unlimited Revisions
Customer Support 7 Days a Week
HOW OUR 3D VIRTUAL TOUR SERVICE WORKS

1 - PLACE ORDER
Select the number of photos you want to stage for your 3D house tour and place your order.

2 - SUBMIT PHOTOS
After placing the order for 3D House Tour, you will automatically be emailed an upload link.

3 - RECEIVE PHOTOS
Completed 360° house tour photos will be emailed to your inbox for approval.

4 - REVISIONS
Let us know if there are any changes needed to your 3D tour photos - we'll revise until you are 100% satisfied.
SEE A LIVE VIRTUAL TOUR STAGING EXAMPLE
Our live 3D house tour provides an example of how Bella Staging can turn an empty unit into a virtual apartment that buyers can tour online and see for themselves.


SEE A LIVE VIRTUAL TOUR STAGNG EXAMPLE
Our live 3D house tour provides an example of how Bella Staging can turn an empty unit into a virtual apartment that buyers can tour online and see for themselves.

Why Bella Virtual Staging?

PROFESSIONAL INTERIOR DESIGNERS
All our designers have an interior design background who have an eye for what sells.

ONLY THE HIGHEST STANDARD
We believe high quality 3D staging photos will lead to more sales and potential buyers.

100% SATISFACTION GUARANTEED
Unlimited revisions, until you are 100% Happy with the final product.

FAST 2-3 DAYS TURNAROUND TIME
While maintaining quality on our 3D virtual staging, we know your business is time sensitive.
Frequently Asked Questions
A: The cost of
3D rendering services
depends a great deal on which company is providing the service. Traditionally costs for a 3D virtual tour can go from $500 to almost $30,000 for
an ultra-realistic render of 3D tour homes designed to look like a real photograph before any digital intervention.
A: A 3D virtual tour service lets shoppers visit and walk through your home or business online, giving them a chance to learn more about your offerings. To virtually stage a home, make sure your setting is up to par. You will need a 360 camera aligned to the center of your room.
A: Torn between
virtual staging vs real staging
? Each can be an effective selling tool! A 3D home tour lets buyers see the property's potential value. For online viewers interested in houses, 3D tours offer a better viewing experience and can even be a solid substitute for in-person visits.
When used as part of a complete digital sales process, virtual tours can benefit you greatly.
A: Matterport is the only Virtual tour software that this service is not compatible with. They have a closed system where you cannot download the 360 Degree photo required
A: A: We will require the 360 Degree photo (which is used in making Virtual Tours) in PNG or JPG form. We will send the photo back in JPG format with the final product for fantastic 3D tours of houses.
A: A: A 3D virtual tour (the photos used to make the Virtual Tours) is extremely difficult and time consuming, so it is more expensive. So make sure to properly coordinate your staging strategy to make sure your final 3D house tour is the best it can possibly be.
A: A: Each perspective or location in the Virtual Tour or Walkthrough you will need to Virtually Stage. For example in your tour, if your living room has 3 different locations you can move to, you will need to Virtually Stage all 3 locations.
A: A: Yes we can remove any unwanted items and then replace them in your 3D house tour.
Brilliant Results
After getting a sample photo staged where Bella Staging nailed the brief I went ahead with a larger project with a large number of panoramas and the results are brilliant. People can't tell the tour is Virtually Staged. I have a new product to offer now thank you.
Very Accommodating!
Bella staging is easy to talk to, very accommodating and is responsive! Highly reliable even if I m from the opposite of the world! :)